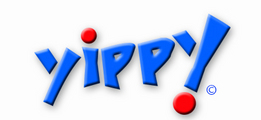 OTC Markets Group Inc., the firm that operates the world's biggest electronic marketplace for OTC-traded equities, recently declared that Yippy Inc (PINK:YIPI), a provider of fast, family friendly search engine and educational reference portals, is currently trading on the OTC market's top tier, OTCQX®.
Yippy started trading recently on the OTC market's high-status tier, OTCQX US Investors can find existing financial disclosure and Real-Time Level 2 quotes for the firm on www.otcmarkets.com.
R. Cromwell Coulson, President and Chief Executive Officer of OTC Markets Group, stated that OTCQX provides services to firms which allow them to communicate with and engage their investors, whereas providing them with transparent trading and easy access to firm information. They are delighted to welcome Yippy to OTCQX.
Lucosky Brookman LLP will provide services as Yippy's Designated Advisor for Disclosure (DAD) on OTCQX, accountable for providing supervision on OTCQX requirements.
Its shares dropped -4.00% to close at $0.480 with the total traded volume of 0.30 million shares having the average volume of 0.03 million.
Its shares were trading within the range of $0.41-$0.54 while its opening price was $0.54. Its market capitalization is $18.26 million. Its stock price 52 weeks low was $0.11 and 52 weeks high price was $0.98.
Yippy, Inc. (OTCQX:YIPI) trades in the United States on OTCQX under the symbol "YIPI". Based in Fort Myers, Florida, Yippy, Inc. is a new economy technology company that develops search technologies, content aggregation services and application services environments for both consumer and commercial market segments.
The Company operates several online web properties and educational reference portals. Yippy, Inc. started operations in 2009 and focuses on providing family friendly web destinations. For more information please visit www.yippy.com.
Disclaimer:
The assembled information distributed by epicstocknews.com is for information purposes only, and is neither a solicitation to buy nor an offer to sell securities. Epicstocknews.com does expect that investors will buy and sell securities based on information assembled and presented herein. Epicstocknews.com will not be responsible in any way for or accept any liability for any losses arising from an investor's reliance on or use of information.